For Schools, Gyms & Leisure Centres Across London
Sports Hall Wood Floor Sanding & Sealing
As one of the leading sports wood floor sanding & sealing companies in the UK, Little Sutton Ltd is your first choice for sanding and sealing your wooden floors.
Sports halls and gymnasium often use wood floors in schools, gymnasums and leisure centres which receive a large amount of traffic and require maintaining regularly. We work with leisure based companies across the country providing a cost-effective and timely service (generally but not always, outside of opening hours – typically overnight). Our products are designed for high traffic areas which are durable and lasting compared to other products. Maintaining your wooden floors will be significantly lower cost compared to replacing a wooden floor which has not been looked after.
We sand and sealing small and large wooden floor areas including school sports halls, dance studios, communal areas and sports courts. We ensure a quality sealed finish and very competitive prices with an aim to build long-term relationships with our clients.
Why choose Little Sutton Ltd as my flooring contractor?
As a Midland's based company we can offer our London clients a dedicated, professional service without the London price-tag – ideal when budget is a key factor.
We always go above and beyond for our clients which has led us to work for some of the world's largest high street brands on a regular basis.
What about court marking?

Our highly skilled floor restoration team are able to provide a court marking for your sports hall in line with sports regulations or the size of the hall.
We are a professional, service-focused team who are able to work to tight deadlines to an extremely high finish using the best range of suitable sealing products to preserve and seal the wooden floor.
I have more than one floor which needs sanding

We have the capacity to run several jobs at any one time meaning we can work on multiple floors to ensure the job is completed on time and on budget with minimal disruption. Our project leaders are highly qualified and run a team of skilled floor sanders.
Sounds great – what happens next?

We are offering a free survey for our leisure based customers across London and the M25 commuter belt – call our professional team on 020 3369 6962 or complete the form on this page with your chosen date.
We specialise in all aspects of wood floor sanding and sealing and can offer both a contemporary or traditional finish depending on your requirements and your budget.
Call 020 3369 6962 for more information
In a hurry? Call the experts on 020 3369 6962
Arrange your FREE Survey
Our typical clients are looking for the following commercial wood floor sanding services:
Sports hall wood floor sanding & sealing
Gym wood floor sanding
Dance Studio floor sanding & sealing
Sports hall floor restoration
Gymnasium floor sanding
Leisure Centre wood floor sanding
Leisure Centre wood floor restoration
Restoring a sports wood floor
Dance Hall floor sanding
Performing arts hall floor sanding
Gym wood floor restoration
Gymnasium stage wood floor restoration
Wood Floor sanding in leisure centres
Wood Floor sealing in gyms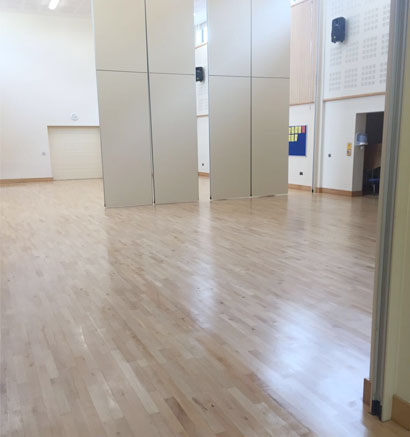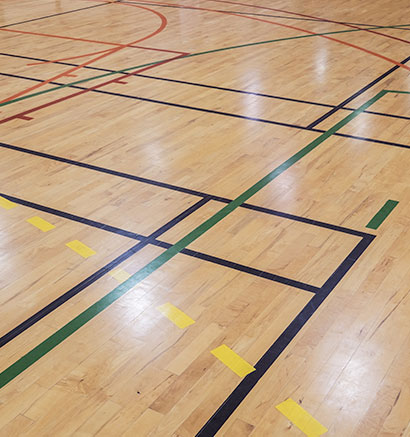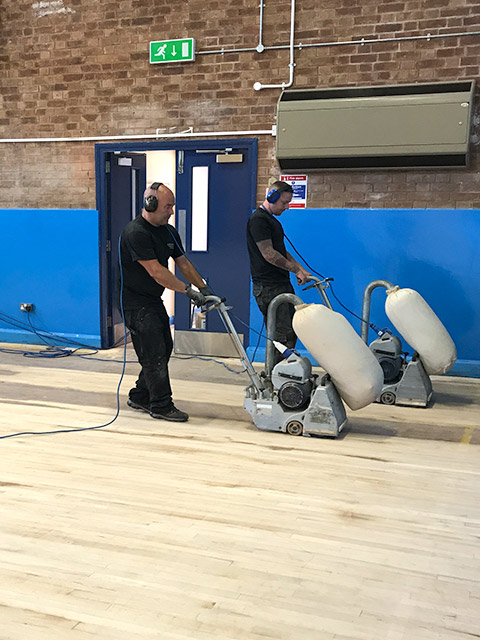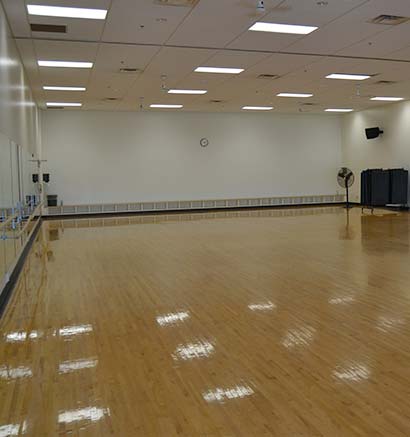 London's leading retail wood floor restorers
Contact the professionals - Call 020 3369 6962 to discuss your project