Wood Floor Fitting
We offer a professional and cost effective wood floor fitting service on nationwide coverage. Our timber floor fitting team are all highly experienced craftsmen specialising in all aspects of contemporary wooden floor installation.
24/7 Overnight Service
A unique overnight service to minimise disruption to daily operations - ideal for restaurants and retail.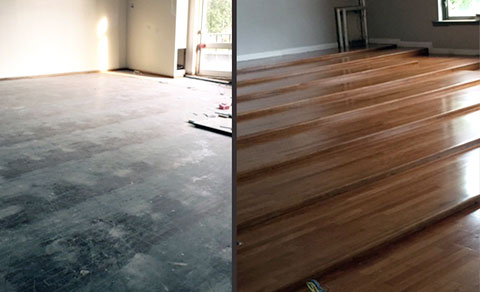 Parquet & Floor Planks
Wooden Flooring is a natural product so extra care should be taken when assessing any room in which a new wooden floor is to be fitted. Wooden flooring planks can absorb many different types of atmosphere like moisture, cold, heat and damp. It's therefore important to test rooms where wooden flooring will be fitted, for potentially damaging atmospheric conditions and rectify any issues before installation begins.
Please contact us on 0121 308 6962 for more information on our wood fitting services.
Nationwide Wood Floor Sanding & Sealing
24/7 Overnight Service
Nationwide coverage for all commercial and large wooden floors
Book a free survey